Writing
Writing in New Zealand
Thanks for dropping by. On this site you'll find a story or two, information about my writing, a couple of articles about my family name, 'Ingalls' and links to other sites. Please look around and then sign my guest book as I'd love to hear from you. Elaine
October 5, 2008
Barnabas Fellowship
Congratulations to Elaine Ingalls Hogg
from Smiths Creek, NB
on winning the 2008 BARNABAS FELLOWSHIP
The Barnabas Fellowship is a grant enabling a member of InScribe to further his or her progress in writing. It is named for Barnabas, a co-worker with the Apostle Paul. His story is found in the book of Acts. Barnabas means "encourager," which coincides with the purpose of this award. More information at: http://www.inscribe.org/07-contest-barnabas.htm
My newest book, "Meditations for the Journey From Heaven and Earth" was launched on June 7, 2008 at 7:00 pm at the Grand Manan Museum.
Latest book
Meditations for the Journey From Heaven and Earth
Books are $15.00 each plus shipping and mailing charges.
Please follow the link below and click on the 'products' page for more information. Please inquire for a special price on orders of five or more books shipped the same address. Send inquiries to authorhoggatyahoodotca. Thank you, Elaine
Information about guest appearances and book signings can be found at: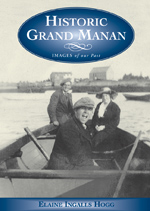 "This is a guide and history of Grand Manan, as endearing as a journey through an old, cherished photograph album. Every picture tells a story and every entry is interesting. It is pioneer territory and pioneers who made the history. … The author makes the reader curious to read other books she has done." Meg Patrick of Eastport in the May 25 edition of The Quoddy Tides
News: - Historic Grand Manan # 5 on New Brunswick's Top Seller List for the week of August 11, 07.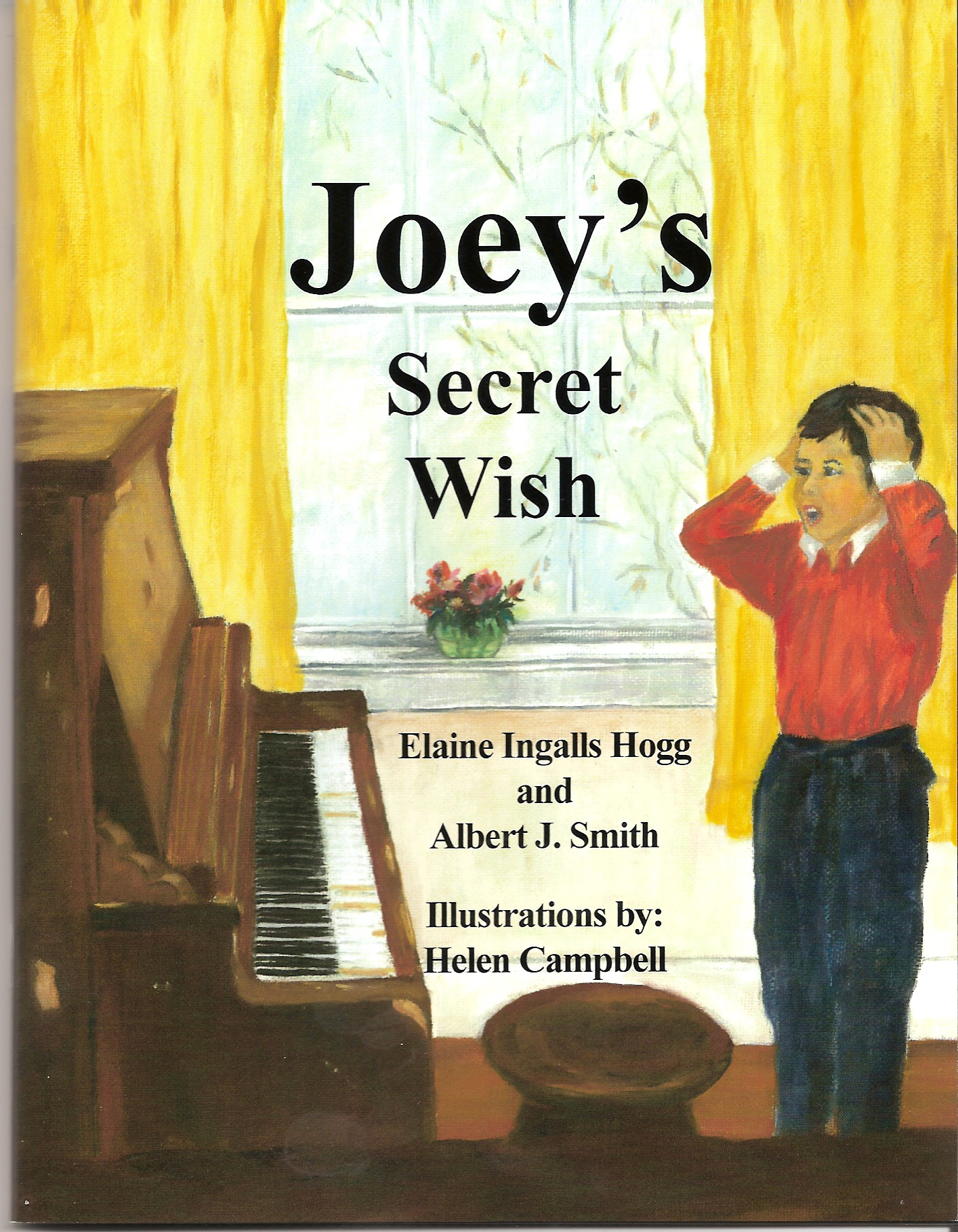 Joey's Secret Wish, is a story about a little boy's
determination to overcome his family's poverty and other obstacles in order to learn how to play the piano, was launched successfully Thursday evening, September 20. Mind you, I had some misgivings when ten minutes before the appointed time only a handful of people had arrived to celebrate the occasion. Thankfully about 80 people showed up before the evening was over. Ah, book launches, they do know how to create anxiety in the author's heart!
Copies of the book ($10.00 plus mailing) are available by contacting the author.
The books, Christmas in the Maritimes (Nimbus Publishing) and When Canada Joined Cape Breton (Nimbus Publishing) were both best sellers. Remembering Honey was the winner of the Marianna Dempster Award.

View My Guestbook
Sign My Guestbook

"Against All Odds" in My Teacher is My Hero - editor Susan Reynolds (Adams Media 2008)
"Helping Your Child Grieve" - in What Can I Do? by Barbara Glanz (Augsburg Publishing 2007)
"The Come From Away Party "- in Good Taste Magazine published by Saltscapes and given away as part of a promotion by Sobey's
"What Better Gift? - in December 2006's issue of The Canadian Gideon Magazine
InScribe Christian Writers' Fellowship
2006 Fall Contest
Third Place - Fiction
"A Model of Faith"
Elaine Ingalls Hogg
"Hogg's Vocabulary Lesson" - as published in The Scotsman
June 6, 2006
Top Canadian Christian writers compete for awards
The Record's Heaven & Earth columnist among those shortlisted
(More info on Awards page)
Remembering Honey Makes # 1 on Top Ten List
Ben Nevis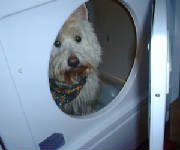 Wins Canadian Living .com First Wacky/Story/Pet Photo Contest